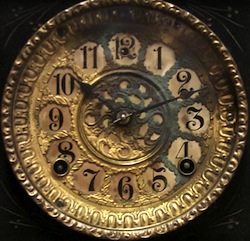 Brass can tarnish & oxidize with age & air exposure. Proper polishing, repair damage & allows brass to a rich shine. Unlacquered items don't have a protective coating, so they require a more in-depth cleaning and polishing to repair damage from oxidation. Give us a call & we'll give you a quote that will make your brass parts or pieces shine like a mirror finish.
We bring back to life and add luster, value and beauty to brass metal pieces. Whether your needs are residential, commercial, historical or industrial, Massco Metal Polishing assures you may rely on our experience of the brass polishing services.
Anything from a brass pot to antique metal fixtures, even complex industrial equipment. Massco Metal Polishing accommodates nearly any brass polishing project you may have in the future.
Brass is susceptible to stress corrosion & cracking. The problem is also known as 'season cracking'.
Types of brass:
Admiralty brass, Aich's alloy, Alpha brasses, Alpha-beta brass, Prince's metal, Aluminium brass, Arsenical brass, Beta brasses, Cartridge brass, Common brass, DZR brass, High brass, Leaded brass, Lead-free brass, Low brass, Manganese brass, Muntz metal, Naval brass, Nickel brass, Nordic gold, Red brass, Rich low brass, Tonval brass, White brass, Yellow brass